updated 9/8/99
If you think you are my friend (and do think hard on that one) and have a page (don't you dare send it through ICQ), send it to me by Email along with a reason as to why you are my pal and why your page is cool and at least include a banner, picture, or icon so I don't have to go look one up. I know there are a lot of you people out there that have pages that have sent them to me, but I have lost my list of people to put up here.. help me out so we can all look at something on this page. Or check out the Weird Links section of my page. If you think your site is cool enough to win my oh-so-special award, then click here for past wineners and details to enter.

Thanx for your fine support :)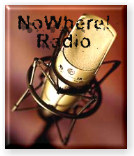 My pal Waldo runs this radio show... it kicks a lot of ass.. go listen to him.

Justin sent this one in. Its a bunch of prank phone calls in MP3 format. You supposedly start from the bottom up to get the full effect.

Night Raven Radio is pretty cool. I met this guy at Dragon Con and they gave me the link. It gets pretty interesting on Saturday nights if you have a chance to listen.

These chicks are kick ass.. their company is capable of ANYTHING you need done. I highly advocate this site because I met these girls in person and they were very hospitable towards me.


This guy, David, has a cause and I think it's worthy of your attention if you dig kids.



All images and text copyright 2000 by Dawn Marie
Use of images and/or text from this site prohibited without express permission of Dawn Marie