I attended ImagineCon 2000 in Virginia Beach - April 19 - April 23, 2000. I had no idea what to expect from this Convention, as most of the ones I go to, I already know the scene. For the most part, I did something a bit different this time around. I actually had my own table and attempted to use it to my advantage (though that went fairly unwell). I also used the time to make contacts and hang out with different celebs at the con. Some I knew, and some I was introduced to - and some even introduced themselves to me. I did, however, manage to get one night of partying in, and I took tons of pics to boot :)
I got there around 8pm on Wednesday as all the guests were asked to get there early for some sort of Guest Get-Together, however it ended up only being a dinner at a local sea food restaurant. I did manage to go for drinks afterwards and chatted with John Prescott (who seemed a little stressed-out - he was the convention chairman). John had offered me a room for Wednesday night as the people I would be staying with wouldn't be in til the next day so he saved me from needless homelessness as well as provided me with the coolest room in the hotel - a kickin suite complete with separate living room :) However, Friday nite I was booted from the room (it was originally intended to be the video room) and John Prescott graciously let me stay in his room.
John Prescott - Chairman of ImagineCon 2000 and all around nice guy :)
The next day was spent setting up the booth and mainly sleeping. At the dealer's room I ran into the Fantasm crew and Greyson Wolf - who were busy setting up their booths and getting things ready for that night and the next three days at their tables. Greyson was going to throw a party for Saturday night and I promised to be there for it.
Then I set up my booth - and if you had read the moment for us that i wrote while I was tending to it - you know that it was a complete disaster. I had forgotten most of my stuff as the plane would only allow two bags - and mine were stuffed to capacity. It ended up that I only had an 8x10 and my screensavers to sell - and it looked dismally empty without the necessary fliers and fishbowl. Also, a lot of dealers cancelled out at the last minute and it ended up being 4 tables across from me that were completely empty. While I was pondering abandoning the table altogether (it wasn't like they had a phone line for me - deposit and rental rates were too much for me to pay), Greyson comes over and graciously offers to let me have part of Fantasm's and his table to use - instead of being by myself on the other end of the room. I was so relieved. They even moved all of my stuff for me and helped set it up. I did however, forget to get my banner from them, so i hope that one of them has it at theeir place so that I can get it at another con (hint, hint).
Thurday nite was kinda dull, but I did get to meet Paris Theeman (who plays Mike TV from "Charlie and the Chocolate Factory) and Tom Savini hung out and told us about his vampire movie project (which I wasn't too fond of when I heard about the sharks) and I stayed up drinking coffee drinks til about 2am before I passed out.

Myself, with Jack Stauffer and and Richard Hatch from Battlestar Gallactica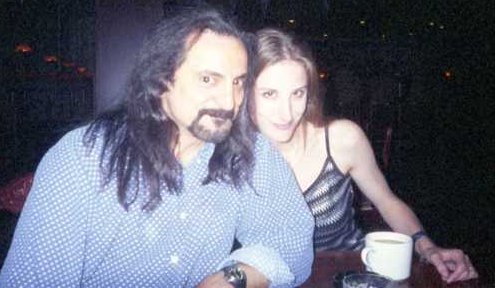 Me and Tom Savini hanging out at the hotel bar.
Friday was also very much like thursday, but instead of hanging out and trying to do something constructive with my time during the day with my laptop, I ended up just talking to Bonnie and Steve and making plans for the upcoming weekend (nope, not solidified) and bithcing at Chris for not having my Boy Ball pics back yet (still working on it). My panel for horror films had been cancelled that day as well.
That nite, after eating with the Wyerd Systers, I got a chance to talk with Ed Kramer (Dragon Con Head Honcho). He talked my ear off about the last movie he had done with John Saenz (John was one of the cast of HELL NIGHT and during the shooting of that had done Ed's movie - Terror at Tate Manor) and wanted my help on an upcoming project he was working on. I couldn't have been more pleased with myself. However, I did have to pass up partying with my pals from Fantasm to make contacts that nite, but I feel it was worth it :)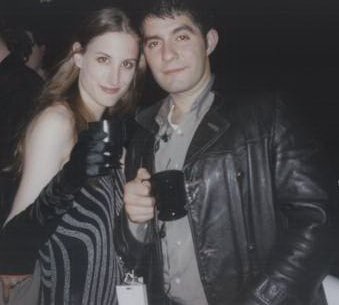 John Saenz - giving his best Dawn Marie smirk.
John Saenz and I did manage to make it out to Rocky Horror that evening and I had so much fun singing along and making obscene gestures. I have never been to the show live and in a theatre and it was quite the experience... especially the pre-show. They had village people look alikes sing YMCA and Jack Stauffer (Battlestar Gallactica) leans over and tells us that he has covered that number before. I couldn't decide if he would have been the cop or the construciton worker - but I wasn't gonna ask either.
Saturday, I had my cam panel and it ended up being myself and Mystrys. We got lost trying to find the panel, so we could only imagine that everyone else got lost as well. We had a total of five people at the panel, but it was cool cuz we made it into sort of an informal conversation complete with questions and answers. I think I really like that style of panel instead of sixty people and six cam girls trying to all talk at once - besides having that many eyes on you is kind of unnerving when you are expected to talk.
I was also chosen to be a judge for the costume contest that evening. I got there early and saw that Jack Stauffer was onstage singing show tunes that related to his time on the set of Battlestar Gallactica (no, I'm not kidding - and Richard Hatch was there too). No sooner had I sat down, he got off stage and sat on my lap crooning about wanting a wife. I didn't have time to react - I just froze and then he was off back on stage singing again. Too funny.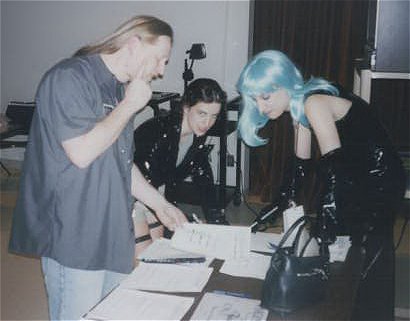 Judging the Costume Contest (more like trying to organize the contestants)
Now we get to the fun part of the con that all the pics (save three or four) go with. John Saenz was my party pal that evening and we were at the hotel party at the Double tree for all of 30 minutes before it was shut down by the staff. Ugh!. Then we realized that to get to another party, we had to walk two miles down the street to the Quality Inn. Double Ugh! It was Greyson's party, but I think it was also helped out by Bonnie, Chris, Teresa and Steve (Yakdog) among many others.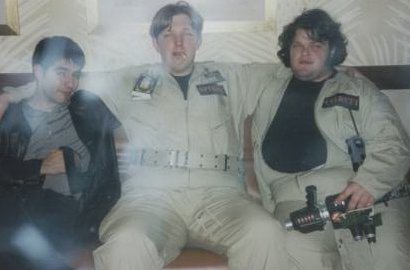 John Saenz, Fred, and Travis - after a hard nite of drinking
John and I ran into the guys who played MeatLoaf (alternately at shows of course) in Rocky Horror. They were dressed as Ghostbusters and proclaimed themselves our party tour guides. They did a fabulous job and I thank them kindly for their hospitality - they even drove us back so we didn't have to walk the two miles. (although John did carry me piggy back for a while - those heels hurt!)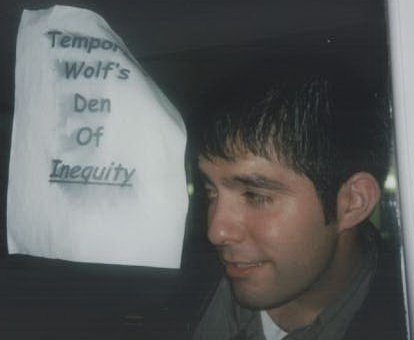 John - entering the Den of Inequity
Anyway, we went off to the Grayson's Temporary Den of Inequity and did tons of body shots and then Bonnie proceeded to get out her bull whip and beat various (willing) party goers to their (her?) heart's content or as much as the skin would allow before breaking. We knew it was a good party when the cops were threatened to be called and that we broke various fire marshall rules. We ended up running into some people who wanted us to take another party tour - but John at that point looked very unenthused about pouring more alcohol in his system - so we called it a nite at 3:30 am.
All in all, this con was cool. I liked the fact that it was laid back and that as a guest, they treated me very well (it's the only con I know that actually picked me up at the airport and even gave me a ride back). I also made a lot of contacts. And when I went partying with John, besides the people from Fantasm and Greyson, there was a whole sea of faces I had never seen before - and I love meeting new people. I will be coming back next year should they invite me.
What did I learn this weekend?
I learned that if you keep your clothes in a perpertual state of organization (instead of exploding them everywhere around the room)- it's easier to pack, and even though there's a small percentage of alcohol in a body shot - they can add up to some serious hangover time. And if you ever go to a city with a beach - don't assume it will have nice weather - bring a jacket - I froze my ass off whenever I went outside. And last but not least, I learned that next time Rocky Horror is in town, I will admit to being a rocky horror virgin and get my spanking :)
Well. Here are the rest of the pics that I took of the body shots, the whippings, the sprays and the random group shots, all in no particular order. Sorry this took so long.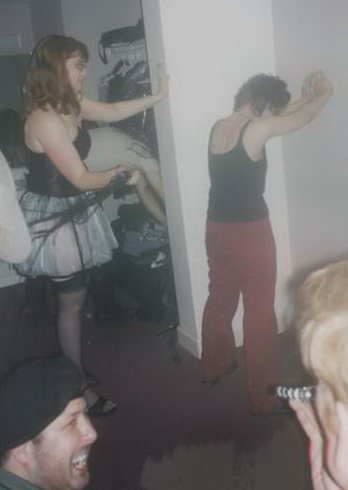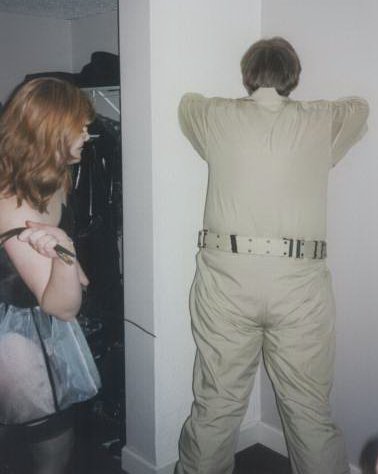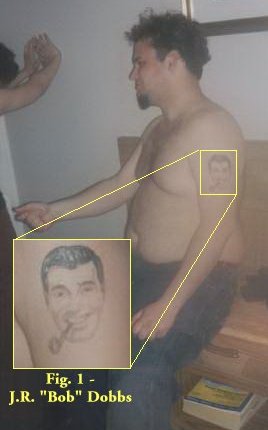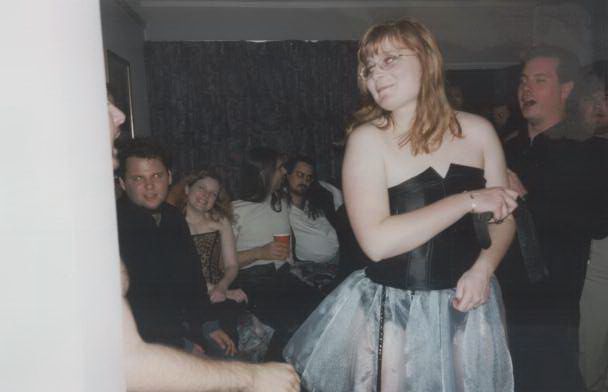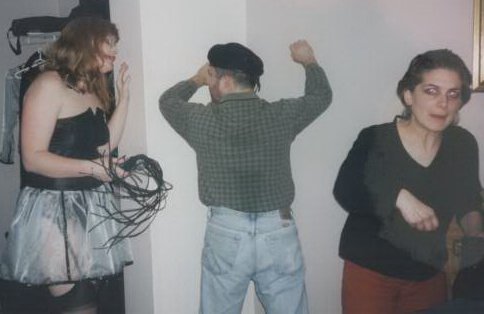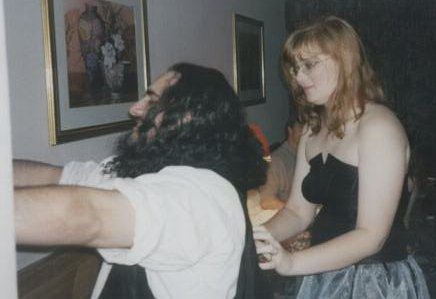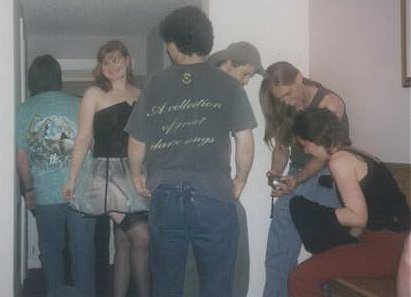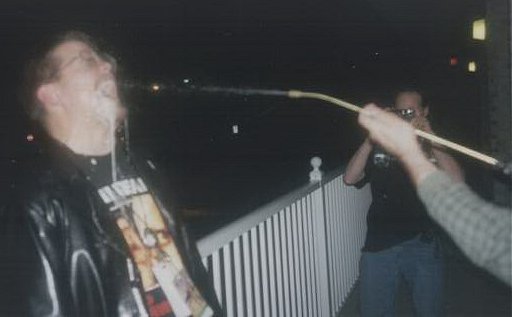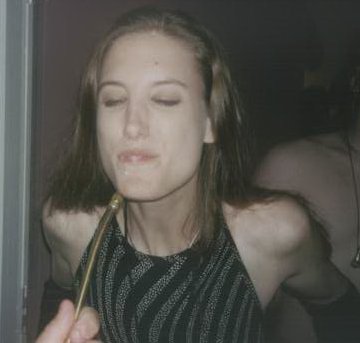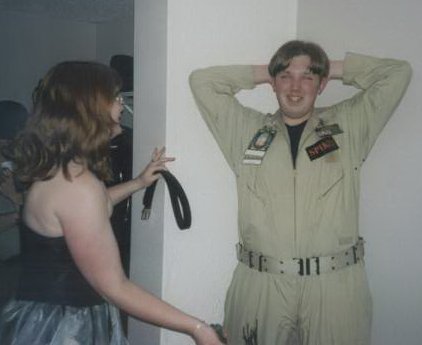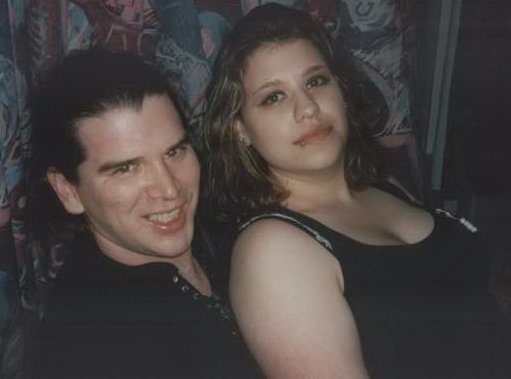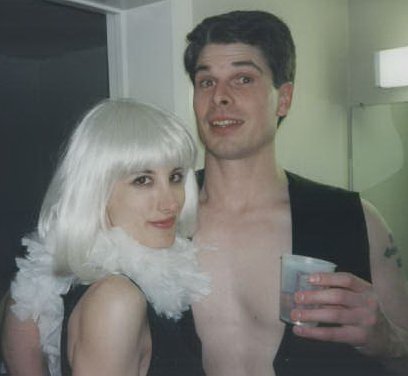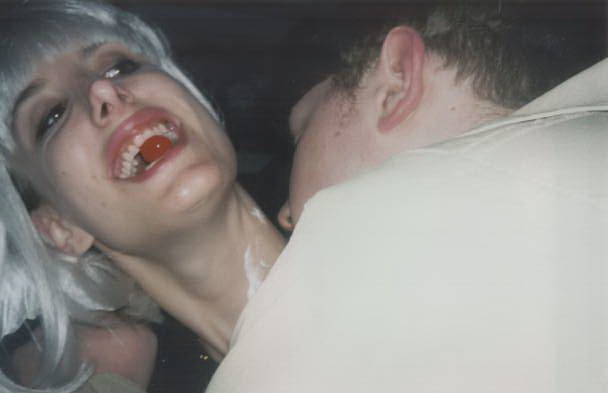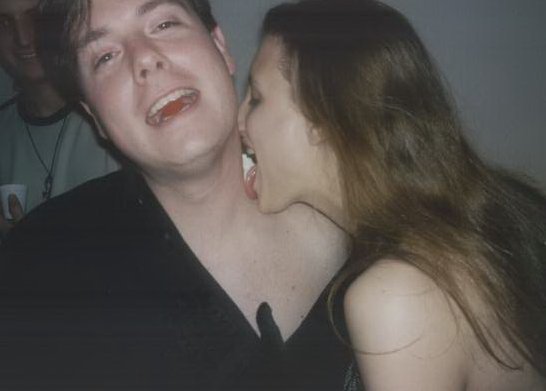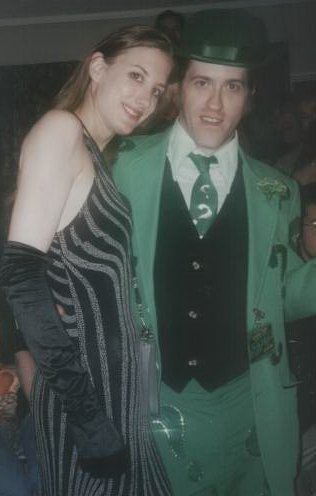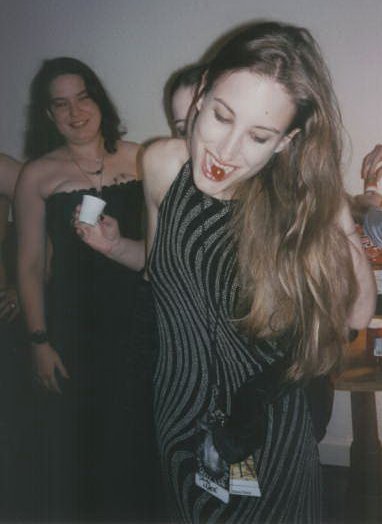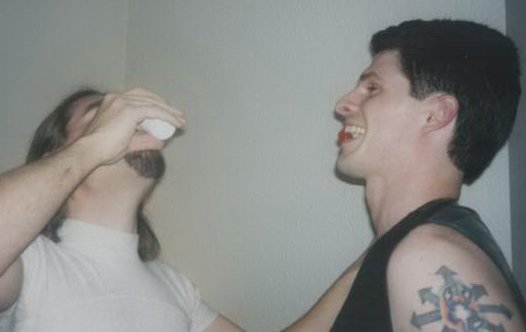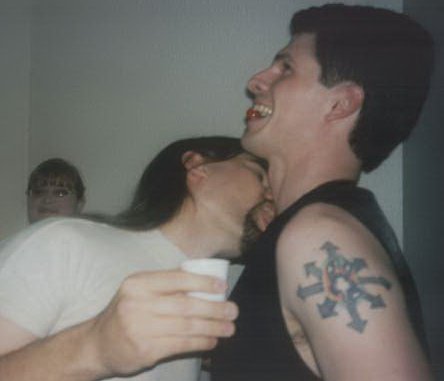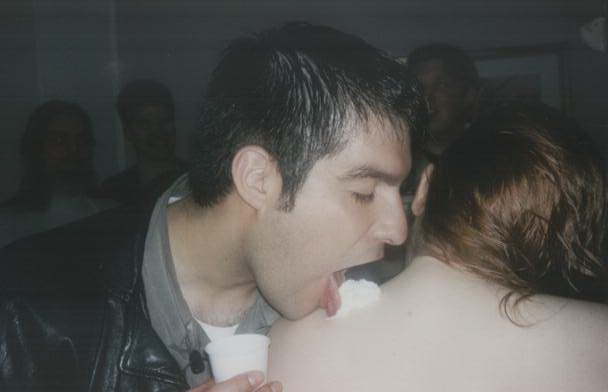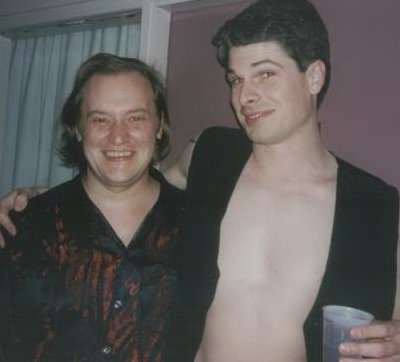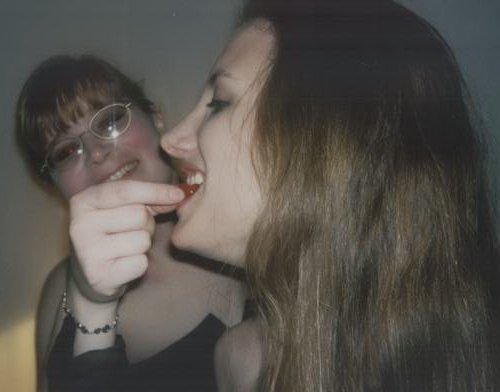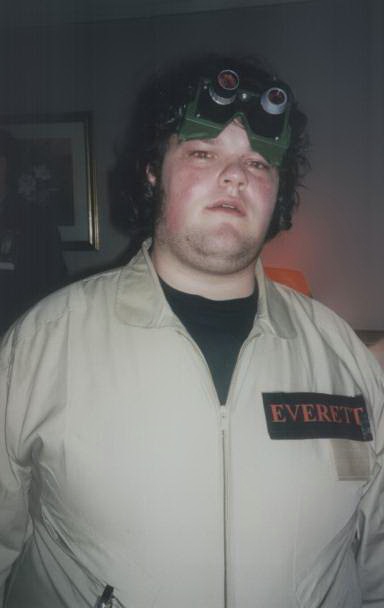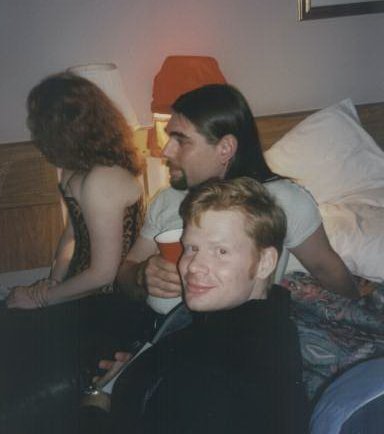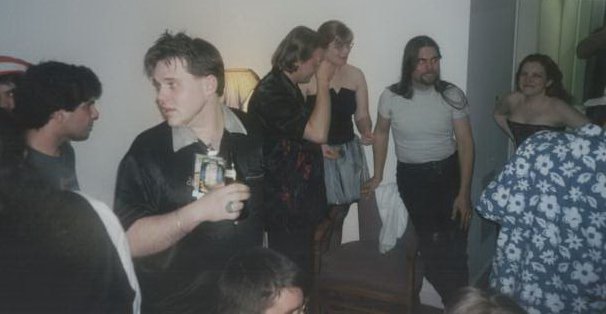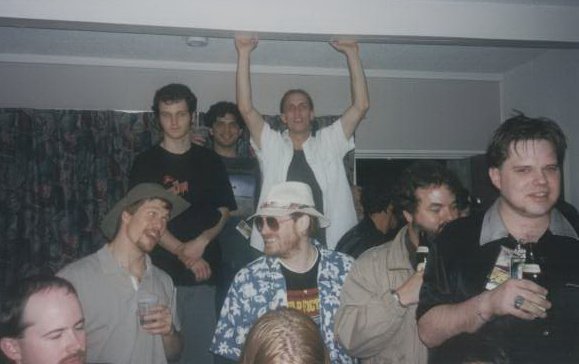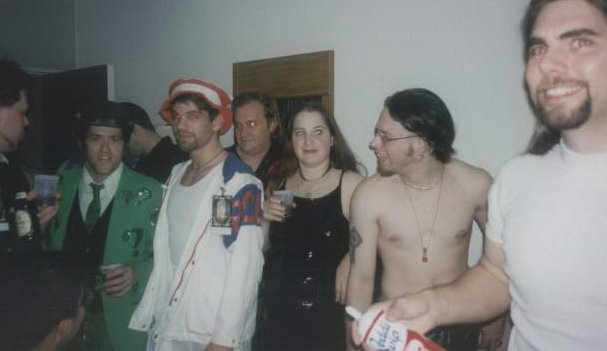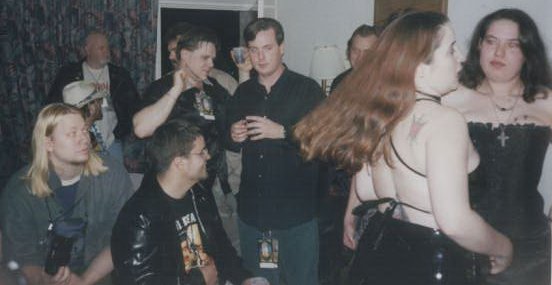 Check me out May 12-14 when I will be attending MobiCon in Mobile. Never been to this one either - but wherever I go, I always find some way (or someone) to amuse myself (with) :)~