So I decided to group everything together in an easy-to-deal-with page. I plan to make a lot of cool free downloads (like the screensaver and the desktop pic).


This is the first of the free screensavers, but I have better ones over here that are for sale (to help the upkeep of the site).



Look, you can have me on your desktop as wallpaper :)
I have the original of me being classy and then by popular demand, I have
me as the fairie flipping the bird.
Here is one of me getting up close and personal :)



The top ones are my favs (i made them myself)... but you make the choice. You can even scale them down to a size that suits you. Special thanx to all of you that made the banners below the first one (i have forgotten who made what - if you want credit for it, let me know and I will be happy to put that down as well as your email address if you want). If anyone else has banners that you made for me, feel free to pass them on.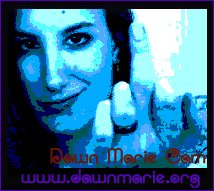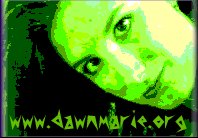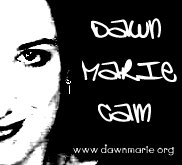 All images and text copyright Dawn Marie
Use of images and/or text from this site prohibited without express permission of Dawn Marie